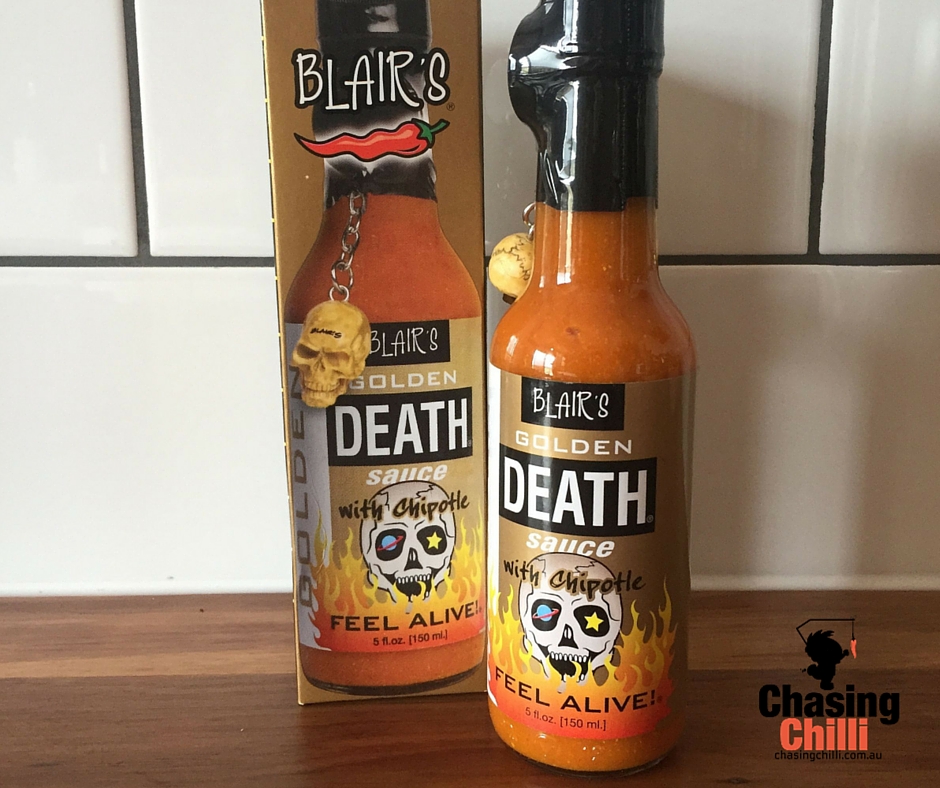 If you've been here long enough you've probably realised I'm a big fan of Blair's and their amazing range of crazy hot sauces (and chips!). For those chipotle fans out there – myself included – be sure to stock up on this spicy number from Blair's.
INGREDIENTS:
Scotch Bonnet Pepper, Fresh Onion, Cane Vinegar, Mustard Seeds, Havanero Powder, Salt, Tumeric, Chipotle, and Abscorbic Acid.
WHERE TO BUY
Death Sauce Australia (www.)
Tried this sauce? Let me know what you think in the comments.