If you're anything like us, adding hot sauce to your scrambled eggs, ramen or chicken salad is a must at this point. And why shouldn't it? Thanks to its tongue-tingling taste, this spicy condiment can turn any meal from "eh" to "aw, yeah!" in seconds. Not to mention that it's healthy AF.
However, splashing the same ol' store-bought hot sauce on just about everything can get a little tiresome after a while. So, if you are ready to take your love for this fiery dressing to the next level, these 19 heat-filled recipes are a great place to start.
And a word of advice: You may want to keep a cold glass of milk around 'cause these chilli sauces are hot-hot-hawt.
1. Garlicky Chilli Hot Sauce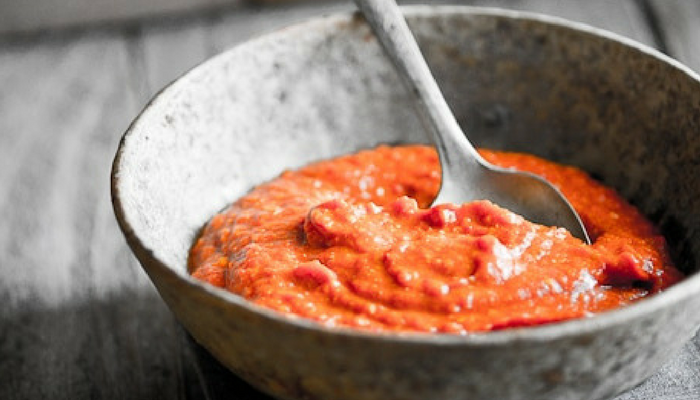 It's no secret that garlic and chilli go together like peas and carrots, so this hot sauce was bound to swoon our taste buds from the get-go.
But, the magic doesn't just end there. Featuring a bunch of other rockstar ingredients such as shallots, rice vinegar and fish sauce. This chilli sauce recipe is far from short on flavour.
Full recipe and instructions here.
2. Ghost Chilli Mango Hot Sauce
Using mango as its primary ingredient, this chilli hot sauce is perfect for anyone who wants to turn the heat down a notch without sacrificing Ghost Pepper's OG taste.
Red bell peppers and honey also help soften the chilli's intense flavour while lime juice, onion, and garlic add a salty kick.
Ready to let your meals take a distinct turn for the tropical? 'Cause we are!
Full recipe and instructions here.
3. Ghost Chilli Hot Sauce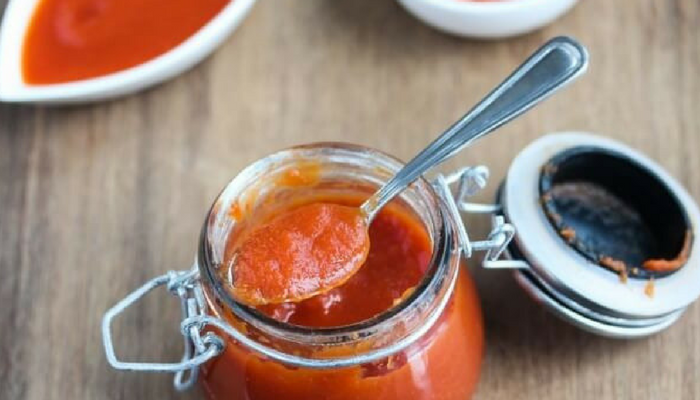 You probably know that Ghost Chilli is one of the world's hottest peppers. But, what you don't is that it's one of the tastiest toppers to your roasted veggies and grilled meats.
PS: This hot sauce recipe is for experienced chilli heads only. So, be prepared for an ultra-spicy kick.
Full recipe and instructions here.
4. Fresno Chile Carrot Hot Sauce
If this is your first time making your own hot sauce at home, make sure you start with this recipe. At just eight ingredients (including water), this nom-worthy Fresno chile dressing is super easy to make, even for newbies.
Plus, it contains all the right ingredients (see: carrots, garlic, and white vinegar) which add an aromatic and vibrant touch to the mix that could put the store-bought stuff to
shame.
Full recipe and instructions here.
5. Cherry-Bourbon Ghost Pepper Hot Sauce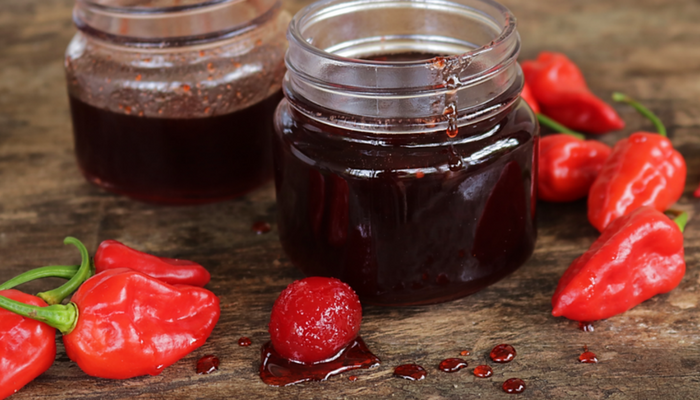 Not to be biased, but this is by far the best chilli sauce recipe you'll ever get to try.
Sporting a unique combo of bourbon, maraschino cherries, vanilla extract and Ghost Peppers, hot sauce is perfect for anyone with an adventurous palate.
So, are you ready to put the cherry on top?
Full recipe and instructions here.
6. Fermented Fresh Chilli Hot Sauce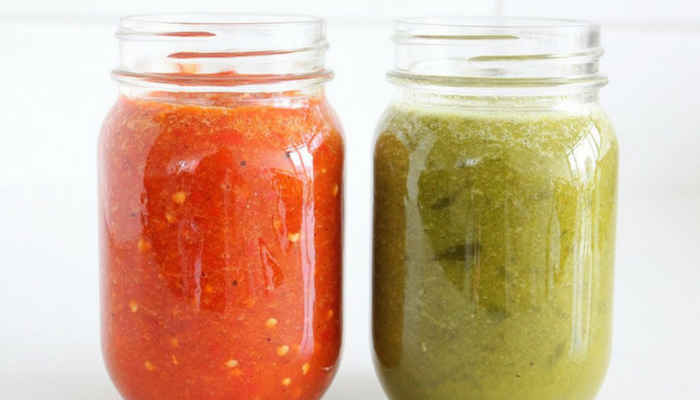 Including nothing but healthy ingredients like tumeric, this Fermented Chilli Hot Sauce promotes gut health while satisfying your chilli obsessed taste buds.
Full recipe and instructions here.
7. Roasted Red Jalapeno Pepper Hot Sauce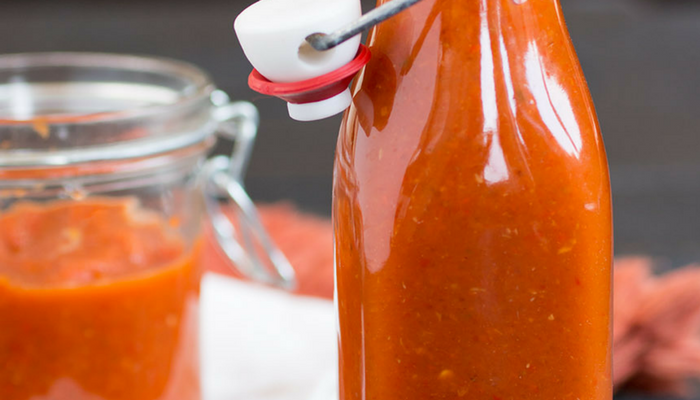 Warning: Your spice-ometer will go gaga over this delicious jalapeno hot sauce recipe, and the
mildly spicy taste is just one of the reasons. This ingenious chilli sauce calls for roasting, a cooking technique that intensifies the chillies' flavour, making them all the more delicious.
Plus, it takes less than an hour to whip up, giving you more time to enjoy than making the sauce.
Full recipe and instructions here.
8. Apricot-Chile Hot Sauce
Apricots are probably the last thing you'd think of adding to your chilli hot sauce, but just
a drizzle of this heavenly dressing will convince you that it's worth your time and effort in the
kitchen.
Featuring a variety of chillis, from Thai and jalapeno to habanero and chile de arbol,
this hot sauce definitely wins the best all-around condiment award. So, let's get the saucing started, shall we?
Full recipe and instructions here.
9. Shredded Serrano Hot Sauce
Don't have enough time to spend in the kitchen but can't live without your spicy fix? Then, this green chilli sauce recipe is a no-brainer. Calling for just four everyday ingredients, this spicy condiment can help you turn the heat up in less than 20 minutes without sacrificing flavour.
PS: It pairs great with practically anything, from grilled steaks to oven-baked enchiladas.
Full recipe and instructions here.
10. Piri Piri Hot Sauce
If you want to get fancy with your spicy meals, this Piri Piri hot sauce recipe is a must-try. This delicious take on the exotic-sounding condiment contains red jalapenos and chilli peppers (yum!), which marry perfectly to the rest of the ingredients (see: onion, basil, oregano, smoked paprika, lemon juice, cloves, etc.)
*Coughs* Basic hot sauces can see themselves out, please!
Full recipe and instructions here.
11. Peach Hot Sauce
Peaches and habaneros? Wait, are we in hot sauce heaven? This mouth-watering dressing is bursting with all the flavours that can take your hot sauce game to the next level (we're talking garlic, onion, lime, apple cider vinegar, honey, and -of course- habaneros and peaches).
Friendly tip: Spread this ah-mazing condiment all over your chicken wings, and give them the spicy makeover they deserve.
Full recipe and instructions here.
12. Fiery Habanero Hot Sauce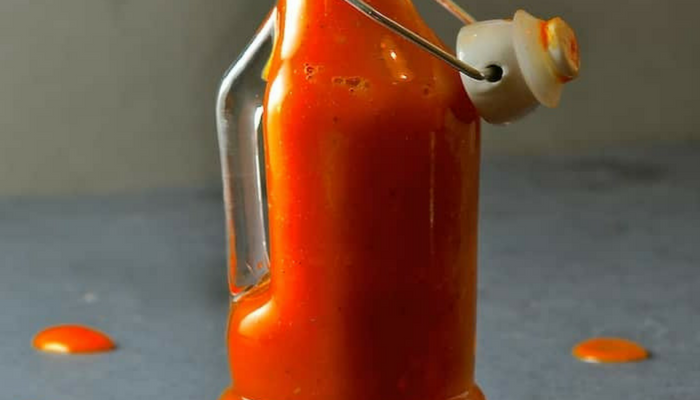 Hardcore chilli heads, this one is for you. Striking the perfect balance between habaneros, red bell peppers, onion, white vinegar, oil and maple syrup (yup, that's the secret ingredient), this heat-filled hot sauce recipe has a depth of flavour that'd make most foodies envy.
Plus, it sports a little bit of tang and sweetness that make this tasting experience all the more worthwhile.
TBH, it'd be a shame to miss out on this mouth fiesta.
Full recipe and instructions here.
13. Pineapple Jalapeno Hot Sauce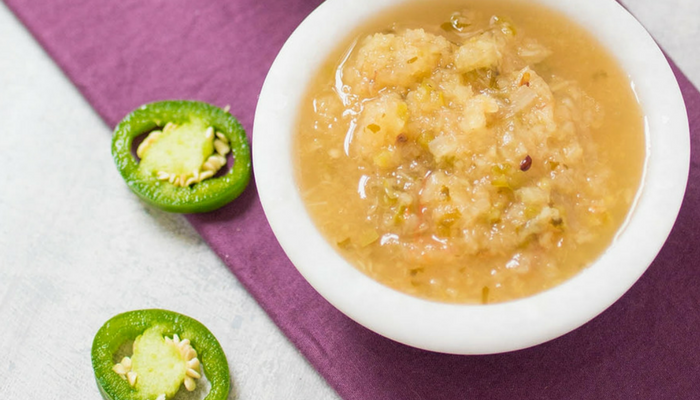 Jalapenos and pineapple are a match made in heaven. There, we said it!
And now it's time for you to put this unlikely (but delicious) combo to the test with this super easy recipe. Just add all the ingredients in a food processor, blend until smooth, simmer for a while, and let your sauce-drenched meals speak for themselves.
We're pretty sure you'll be pining for this zesty pineapple sauce from that very first bite.
Full recipe and instructions here.
14. Strawberry Bourbon Habanero Hot Sauce
Sweet, salty and fiery, this strawberry-infused hot sauce is the perfect choice for those days when your good ol' regular BBQ sauce just doesn't cut it.
From habanero peppers, garlic and ketchup to bourbon, brown sugar and -of course- strawberries, this recipe is far from basic, and the burst of flavors is there to prove that.
Full recipe and instructions here.
15. Passion Fruit Hot Sauce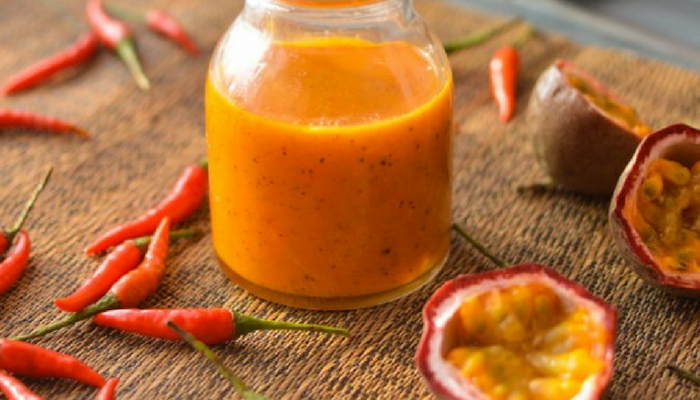 If you've never paired Thai chillies with passion fruit, then you need to get your pots and pans ready RIGHT NOW.
This creative hot sauce recipe combines the sweetness of the exotic fruit with the spiciness of Thai chillies and creates a unique flavour combo, perfect for every dish in need of a little zip.
Carrot, onion, garlic, rice vinegar, sugar, nutmeg, and cloves make up the rest of this pungent hot sauce.
Full recipe and instructions here.
16. Jalapeno Tequila Lime Hot Sauce
Spiked meals or desserts are nothing new. But, why not take your booze-fueled inspo a step further?
This jalapeno-tequila-lime combo gives a whole new meaning to getting sauced, but with a tasty twist.
Warning: Don't let the long ingredient list intimidate you. It takes less than half an hour to whip up a batch of this edgy hot sauce.
Full recipe and instructions here.
17. Scotch Bonnet Pepper Hot Sauce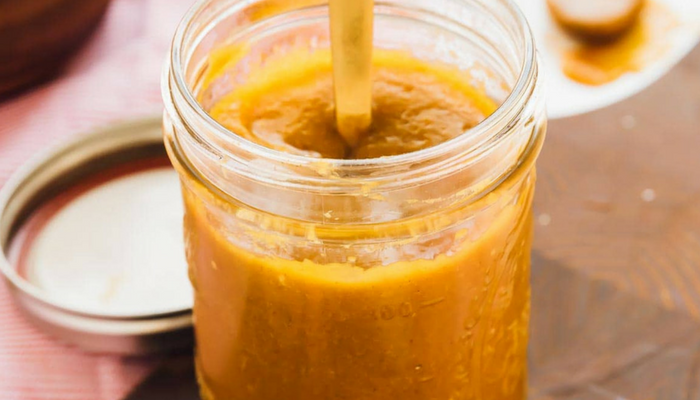 So, you've got a juicy steak that BEGS for something spicy to drench in. Surprise! This delicious hot sauce recipe is the answer to your problem.
Made with less than 10 ingredients and requiring basic cooking skills, this sauce can be ready in no time without leaving a pile of dirty dishes behind.
Full recipe and instructions here.
18. Quince and Scotch Bonnet Hot Sauce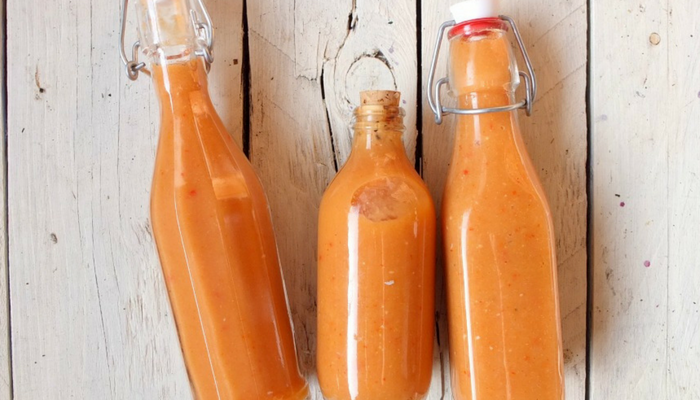 If you're craving something spicy but nothing too overwhelming for your next BBQ feast, this
quince-infused hot sauce is the ultimate way to beat the heat. The secret of this recipe lies in the caramelized onions and garlic which add a zesty kick to the quinces during prep time.
Meanwhile, caster sugar and cider vinegar also help bring out the spicy flavour of Scotch Bonnets.
Full recipe and instructions here.
19. Chocolate Scotch Bonnet Hot Sauce
Taking cues from Aztecs, this surprising combo is everything your chilli- and chocolate-loving taste buds have been craving all along. Raw cocoa powder and maple syrup sweeten things up while the Scotch Bonnets, garlic powder, oregano, and vinegar add a welcome warmth (and punch) to the mix. Use this sauce on burgers, brisket, pizza, ribs or roasted veggies.
Full recipe and instructions here.
---
Which of these chilli hot sauce recipes are you planning on cooking next? Let us know in
the comment section down below!