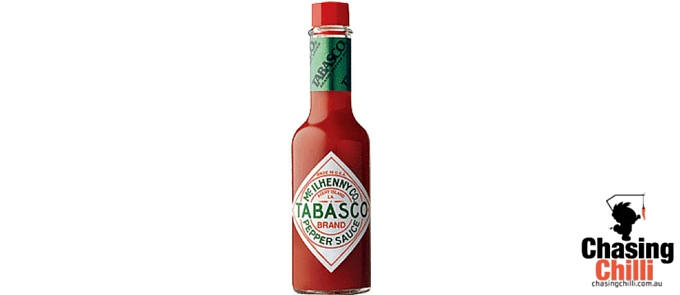 The creators of the TABASCO® brand, the McIlhenny Company, are well known for adding fire to peoples live since way-back-when (1868 to be exact).  Today we are diving into their Habanero sauce, which weighs in at a spicy 7,000 SHU, the hottest made by the brand.
Summary
Packaging:
A gradient twist on the classic McIlhenny Company label. With yellow fading into the tabasco-red. The 59ml bottle size makes the perfect travel companion.
Heat:
I wasn't expecting much from a hot sauce available at most major supermarkets but at 7,000 (SHU) this hottie is packing heat. The initial intensity doesn't linger, leaving you to get on with your feed.
Taste:
The initial smell is dominated by vinegar, as is the taste. However, this breed of hot sauce also offers distinct Caribbean flavours with the added mango, banana & papaya really adding some depth to the sauce.
Ingredients
distilled vinegar, habanero pepper, cane sugar,TABASCO® brand Pepper Sauce (distilled vinegar, red pepper, salt), salt, mango purée, dehydrated onion, banana purée, tomato paste, tamarind purée, papaya purée, spices, garlic, TABASCO®pepper mash (aged red pepper, salt).
Where to buy:
Tried this sauce? Let me know what you think in the comments.