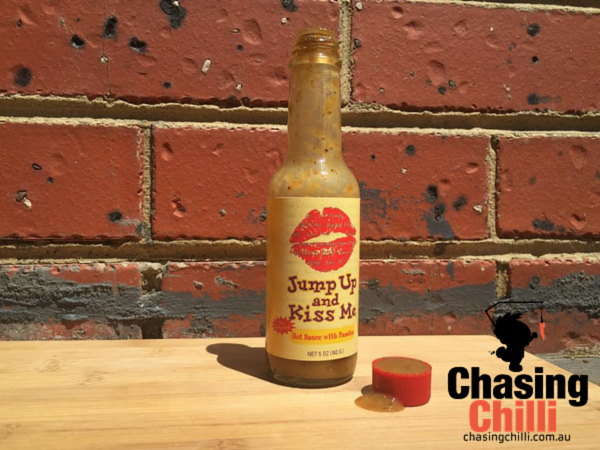 Jump Up and Kiss Me, a fruity sauce from Jennifer Trainer Thompson. Her original Jump Up and Kiss Me Hot Sauce with passion is a delightful blend that you'll keep coming back for.
Summary
Packaging:
This Californian native promises "hot sauce with passion" and doesn't disappoint. The bright golden sauce is sealed with a kiss in this fun bottle design.
Heat:
This isn't one for the thrill seeker..
Taste:
Jump Up and Kiss Me really comes into it's own in the flavour department with lovely undertones of honey and papaya which gives off the fruity flavour.
Ingredients
Vinegar, Habanero peppers, papaya, onion, honey, ginger, garlic, mustard and spices.
Where to buy:
USA Foods (www.)
Tried this sauce? Let me know what you think in the comments.